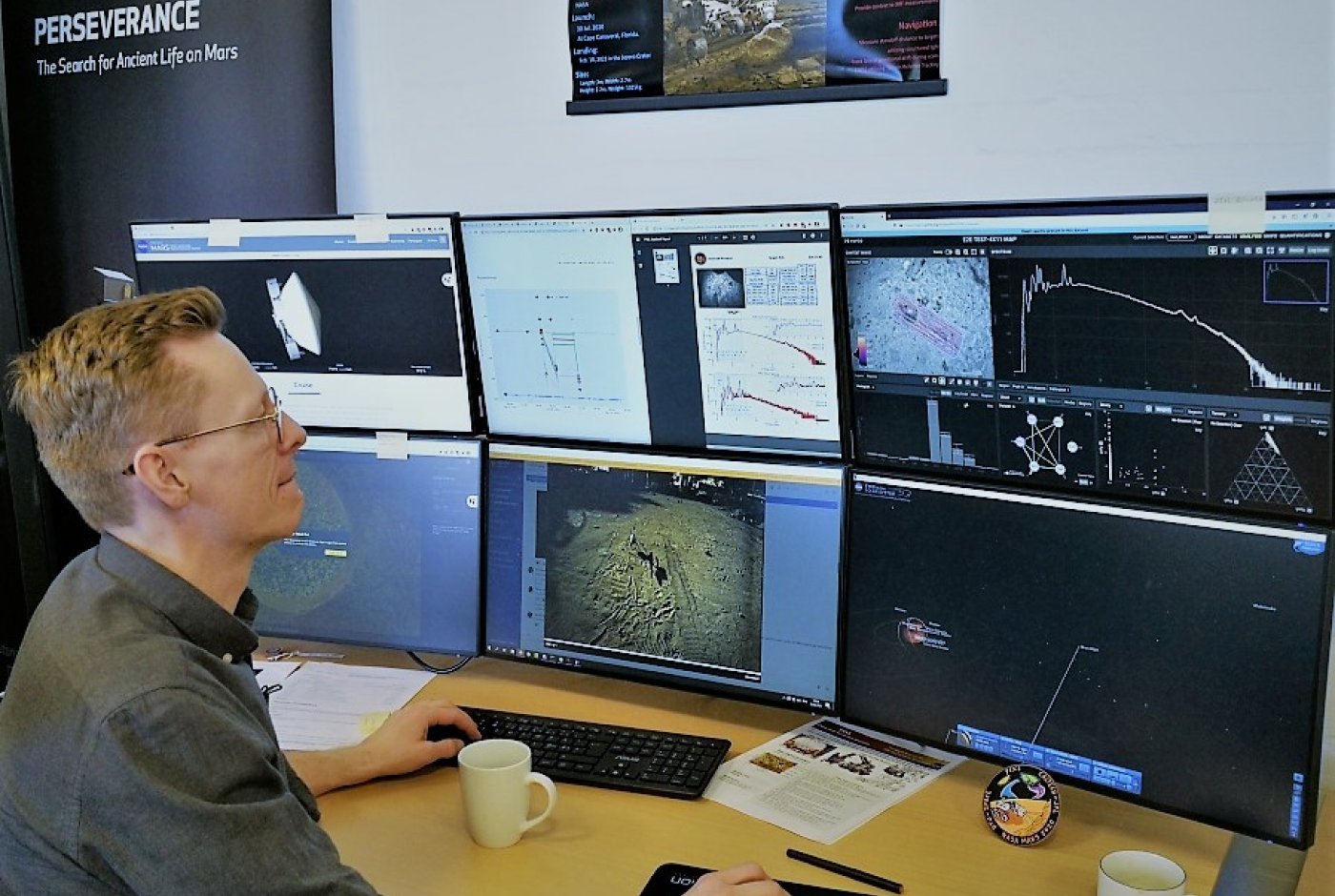 Looking for traces of life on Mars
Danish researchers from the Danish Technical University (DTU) and the University of Copenhagen control several of the instruments on the Perseverance Rover looking for life on Mars.
The team leader for the PIXL camera David Arge Klevang Pedersen, from DTU SPACE's Department of Space Research and Space Technology, talks (in Danish) about how he became involved in Mars research and how to find traces of current or prehistoric life in rock fragments on Mars.
The most interesting pieces of rock will later be collected by a small robot and sent back to Earth using a rocket, and a production plant that will be able to produce fuel from the atmosphere on Mars.
Follow Science Stories on: iTunes, Spotify, Spreaker, YouTube, Twitter, Facebook, or Instagram.