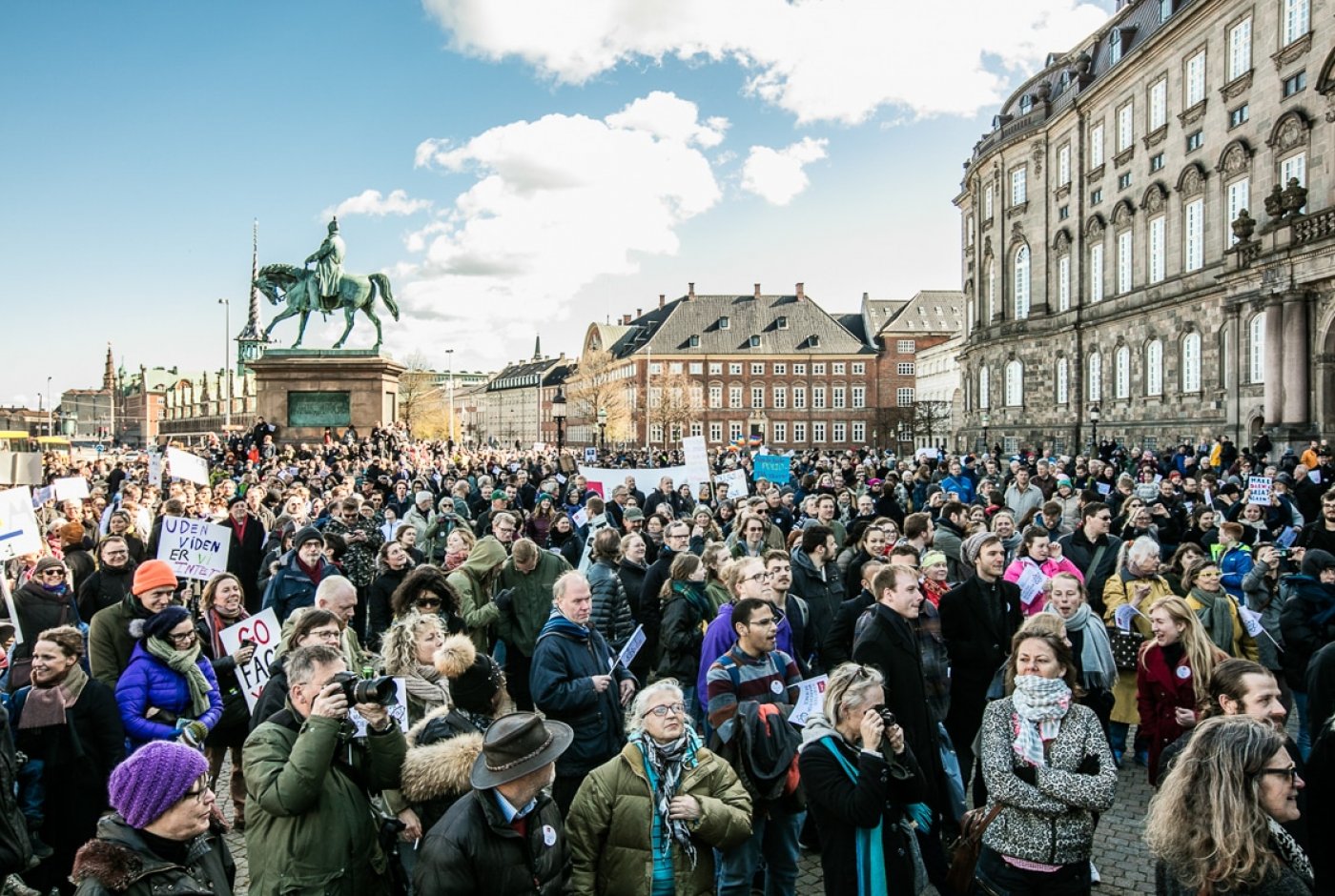 The importance of knowledge
Why is scientific knowledge needed in society? Why should we seek more knowledge about the world we live in? It is partly because this knowledge allows us to participate more effectively in the democratic process of our countries. 
On Earth Day, April 22, 2017, US citizens organized a Scientists' March on Washington D.C. to protest against the Trump administration, for decisions that included pulling out of the Paris Agreement, freezing research grants, and attacks on the Environmental Protection Agency regarding dissemination of their research findings. This demonstration inspired the March for Science movement around the country and internationally, with marches in more than 600 cities around the world. Millions of people protested against the unwillingness of those in power to listen to the evidence-based advice of science.
In Copenhagen, approximately 7.000 citizens marched through the streets. Among them was the Minister of Research Søren Pind and leading members of several parliamentary parties.
As one of the initiators of the March for Science Copenhagen, science journalist Jens Degett produced this program (in Danish) to promote the event together with the spokesperson of the march, Professor Anja C. Andersen from the Niels Bohr Institute at the University of Copenhagen.
The story is a manifesto for why knowledge is important, and is just as relevant today as it was four years ago. Especially while Danish politicians are now discussing cuts on research funding. Maybe it will soon be time to march in protest again?
Follow Science Stories on:  Apple Podcast, Spotify, Spreaker, Google Podcasts, Podimo, YouTube, Twitter, Facebook, and Instagram.
Anja C. Andersen is currently working on a book about the importance of science for society (in Danish): "Hvad skal vi med videnskaben".
See the program of the Danish Science Festival.